You Dream, We Design and Build
Leading the way in innovative and specialised construction, our expert team helps you with every aspect of your project.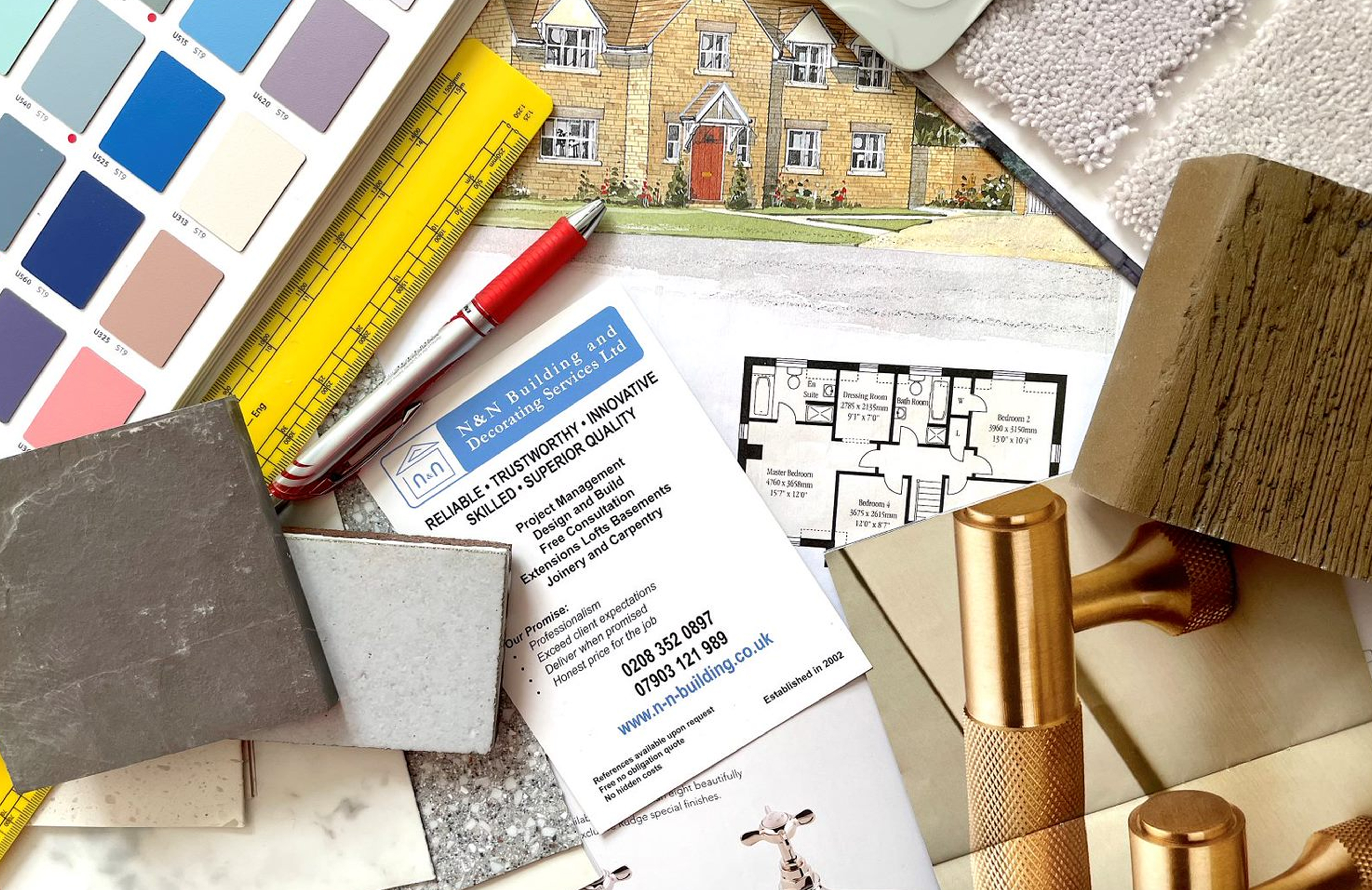 Thinking about your next big project?
Our project management team can help you to design and build a luxurious, bespoke property in London. Working to your budget, we can optimise the shape, space and design of your property to reach its full potential.
Your project manager will make sure that the planning, execution and closing of your project runs smoothly. Our architects will help you to draw out your ideas, as well as apply for any required planning permissions, and our construction and tradespeople will build those ideas to your exact specification.
When it comes to project management, there are 4 phases that every project goes through:
Initiation - We work with you to outline the broad scope of your project, combining your ideas with our expertise and the practical requirements. We then provide you with a provisional quote and timeframe.
Planning - After the project has been agreed, the next step is thorough planning and itemised cost assessment. Our specialists develop a roadmap for the project that everyone; architects, builders and you, can follow. This includes every step of the building process and all of the materials required. Here we will discuss with you the cost of any materials and the timetable of the project.
Execution - After the contract is signed, work begins! This is the phase where all deliverables are finalised and completed. The dedicated project management team monitors progress and keeps everything running smoothly. Our team uses key performance indicators (KPIs) to make sure that the project is on track and can provide you with regular updates.
Project Closure - Our specialist team walks through the property with you to round off any final details and finishing touches. This is at the heart of our project management; making sure the scope of the project is completed and that you are happy with your new property.
By your side from day one and until it's done
We provide a one-to-one service from the first inkling of a plan until the last of your furniture is fitted. Whatever your project may be, we will provide a personalised service to ensure that you are completely satisfied with the end result.
Only the best use only the best
Our work is of the highest quality and, as such, we only use the highest quality materials and the most experienced and skilled craftspeople. The time and care that we put into picking our materials and our workers is reflective of the time and care that we put into every project that we work on.
Looking to get started on your project?
Start the process today by telling us a few details of your upcoming project and we will be back in touch at a time that suits you to discuss in more detail how we can help you.
Get a quote